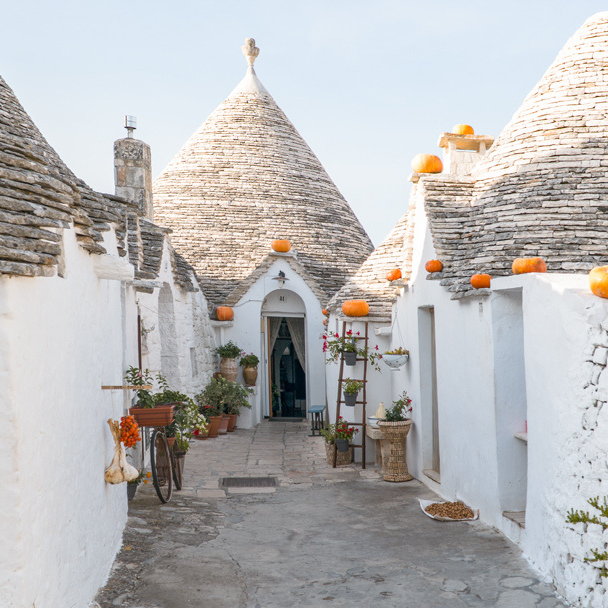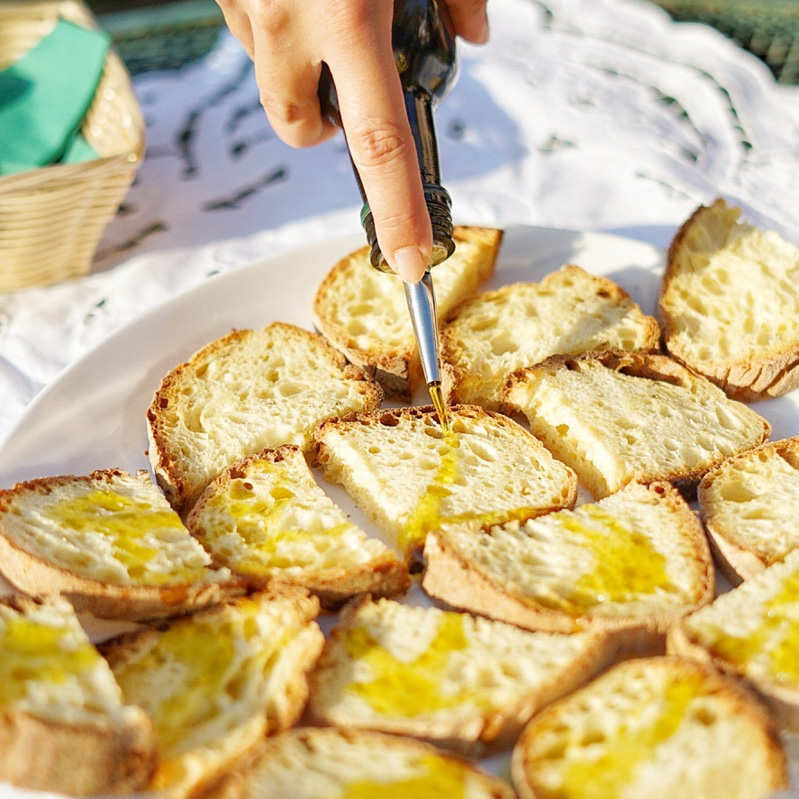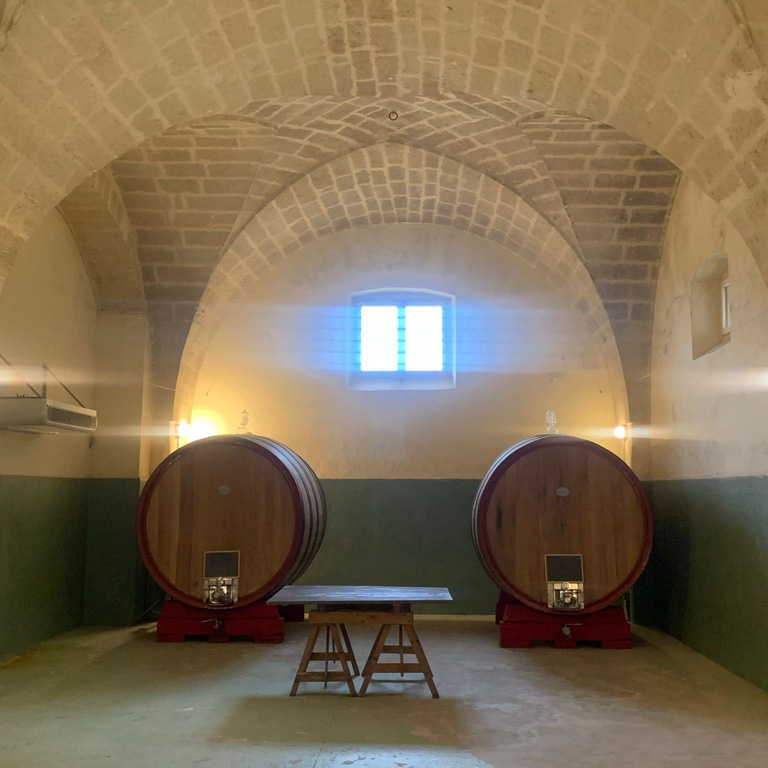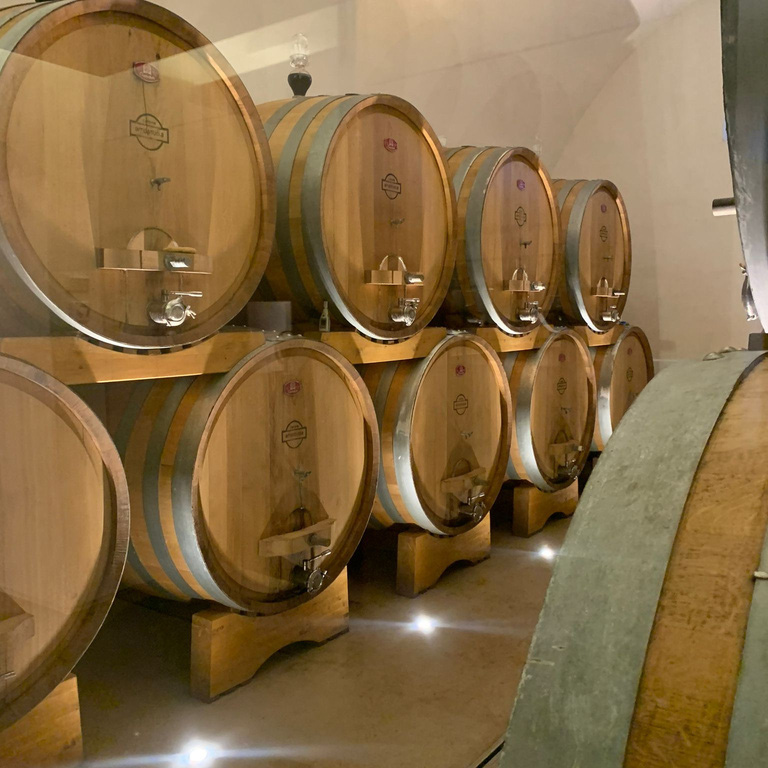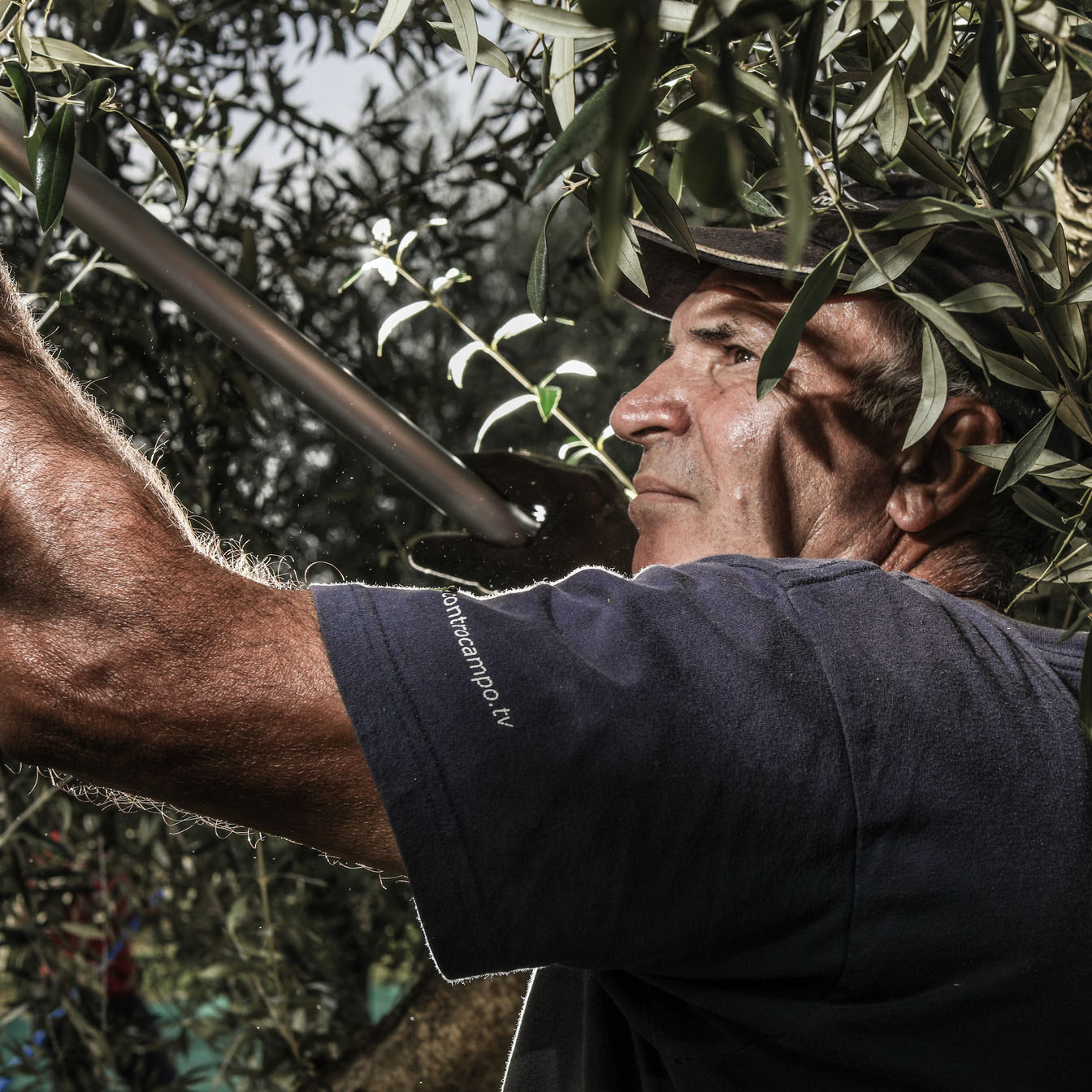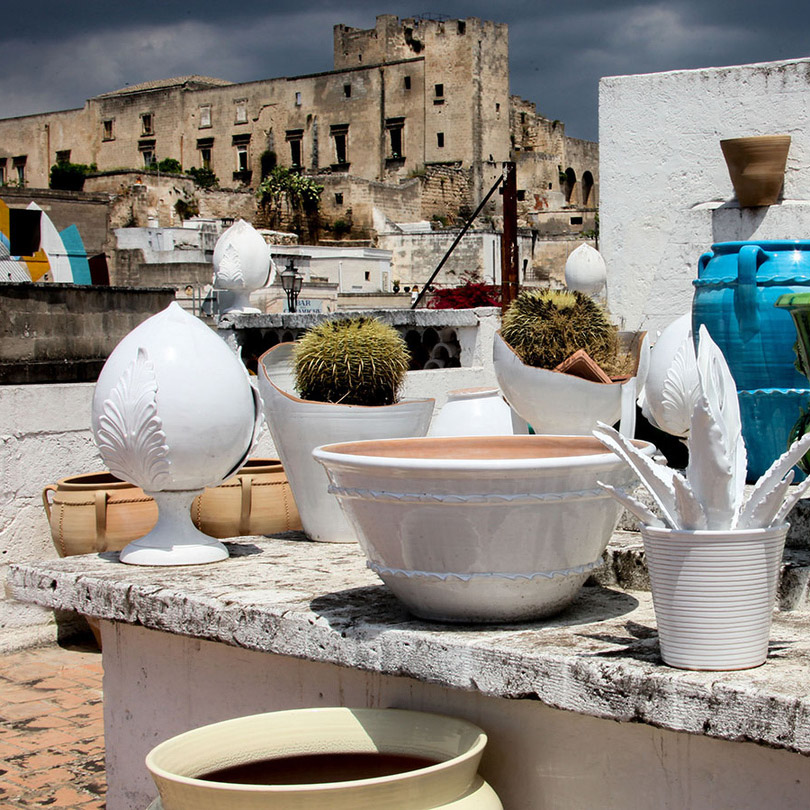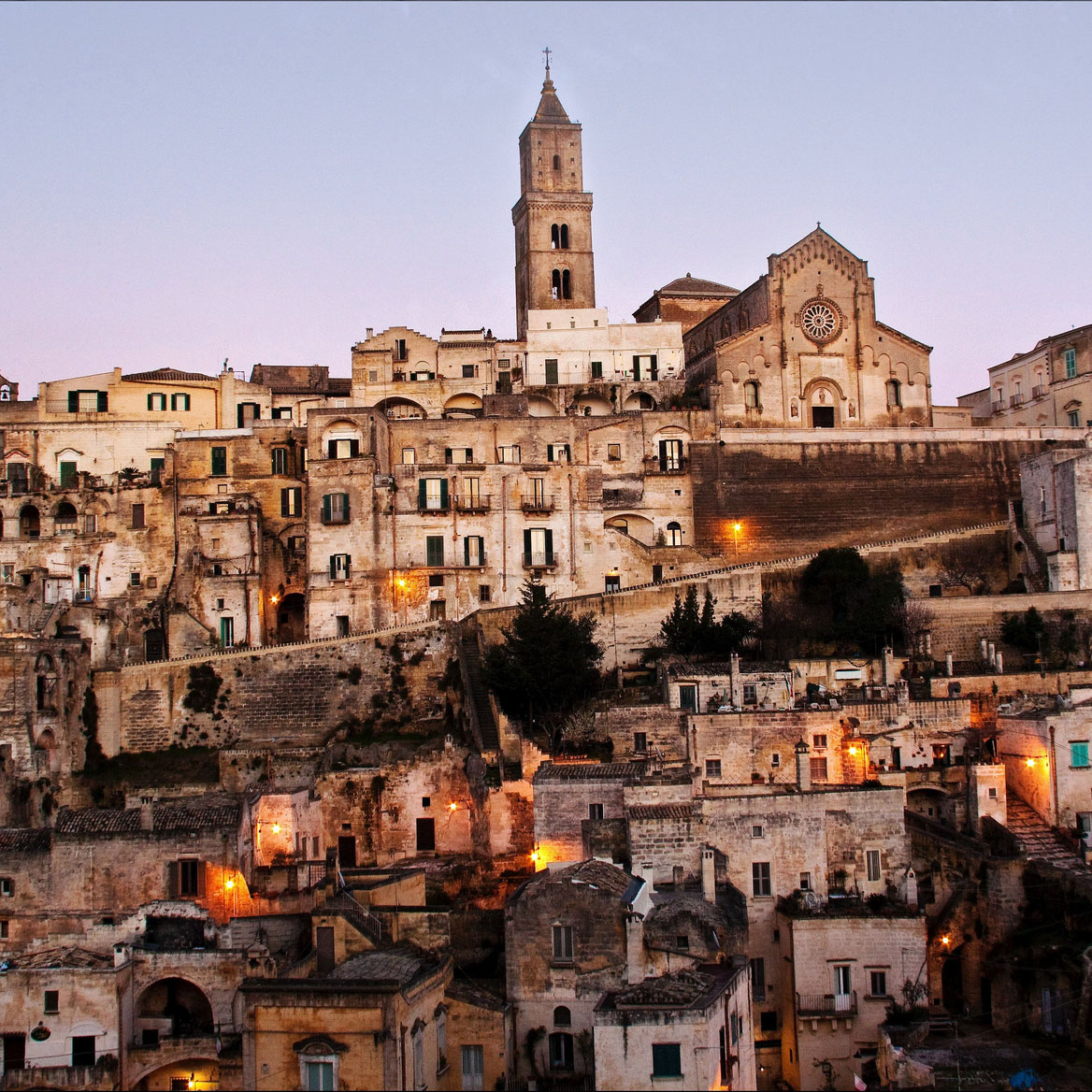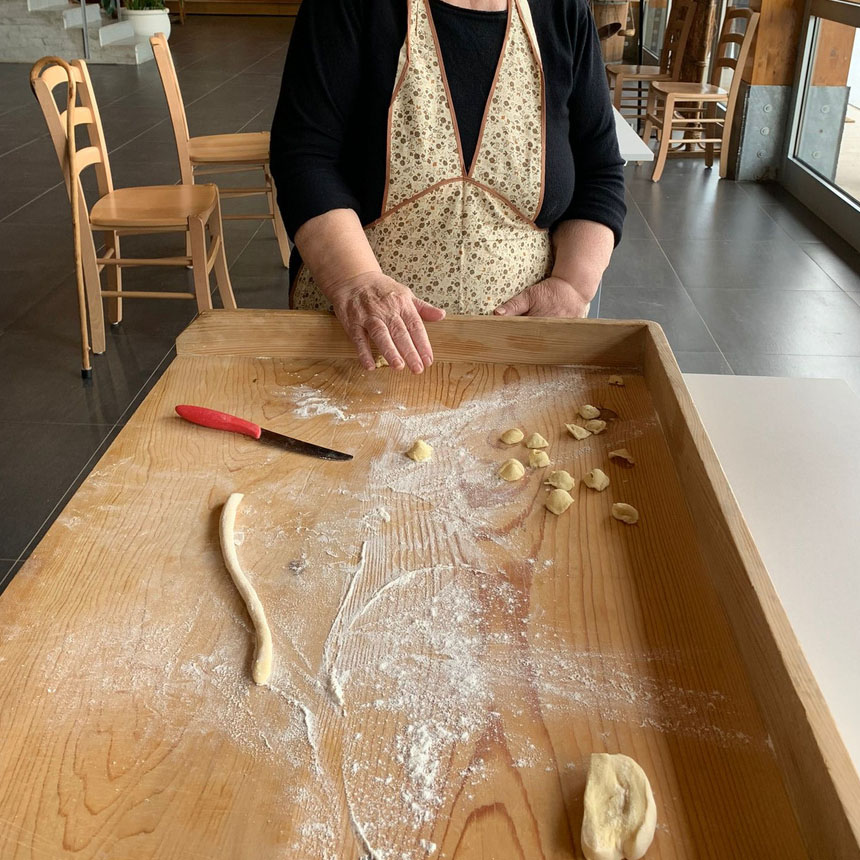 We will eat in an authentic Trullo in Alberobello
Boat trip in the caves of Polignano a Mare
Tasting of the best apulian wines and evo oils
Tours to the most important and beautiful cities in Puglia
We will also go to Matera (Basilicata)
Cooking class to make Orecchiette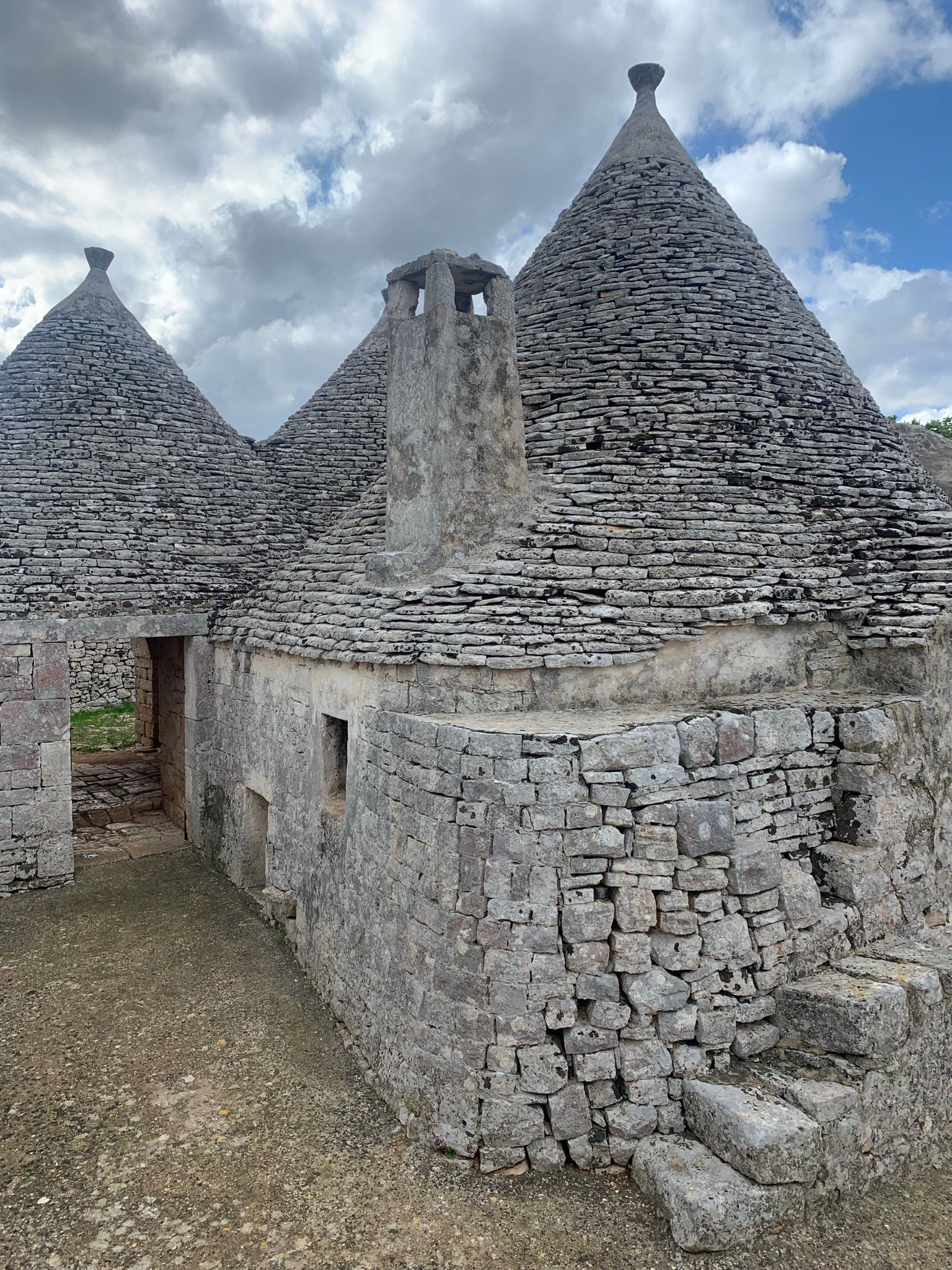 DAY 1
Morning
Welcome at the Villa
We meet at the villa where we are staying to get to know each other and start our journey!
Light Lunch with typical products
We finally taste typical Apulian dishes all together.
Afternoon
Welcoming Dinner
It's now evening, we sit down to enjoy typical Apulian
dishes at one of the best restaurants in the area.
DAY 2
Morning
Wine Tasting
Let's start the day with a tasting of Apulian wines!
Ceramics in Grottaglie
Grottaglie is famous for its ceramics. It will be beautiful to get lost in the alleys where so many different artigianal workshops face each other.
Afternoon
Guided tour of Taranto
A guided tour to the old city, the Cathedral, and Spartan Hypogeum. Taranto is called the city of two seas. Dishes at one of the best restaurants in the area.
Shopping in the city center
Dinner at Villa
After a long day, we return to our villa and relax.
DAY 3
Morning
Cooking Class and Lunch
Finally the cooking class where you will learn how to make orecchiette, typical apulian pasta, by housewives.
Afternoon
Guided tour of Matera
Let's take a tour of Matera, "the city of stones" and UNESCO world heritage site.
Aperitif and Dinner
We relax with a good cocktail and dinner in the heart of Matera.
DAY 4
Morning
Consorzio Vini di Manduria
Primitivo wine has millennia-old origins, reaches the highest quality peaks in the areas of Manduria.
Light Lunch
Afternoon
Lecce, promenade and aperitif in the city centre
The beating heart of Salento, Lecce enchants with its stunning Baroque historic center and the splendid sea at its doorstep.
Dinner in an original Masseria
Eating in beautiful and original masserie in Lecce.
DAY 5
Morning
Wine tasting at Locorotondo
Tasting of wines such as Locorotondo, Susumaniello, Minutolo and Verdeca, typical wines of this area.
Lunch in a Trullo
It's time to eat inside a real and authentic Trullo!
Afternoon
Alberobello, City centre and Dinner
We stroll through the enchanted streets of Alberobello, among the souvenir stores and local craft stores.
DAY 6
Morning
Relaxing by the villa's pool
PLet's start the day relaxing.
Afternoon
Promenade and Dinner in Ostuni
Ostuni is the white city of puglia, a wonderful village famous for its small houses dyed white over which the cathedral dominates.
DAY 7
Morning
Walk in Monopoli
Monopoli represents, on the Adriatic, one of the most active and populous ports in the region.
Lunch with sea view
We eat fish and seafood in a typical restaurant overlooking the Apulian sea.
Afternoon
Boat ride in Polignano a Mare
A hike full of emotions in direct contact with nature. You will immerse yourself in a landscape "unique in the World".
Ride in the Tuk Tuk thru the center
Polignano a Mare, "The City overlooking the sea," is one of the most desirable seaside towns in Apulia and Italy
Dinner in Villa
DAY 8
Transportation back to Brindisi airport
Our week in Apulia is over, time to go home full of memories and emotions.