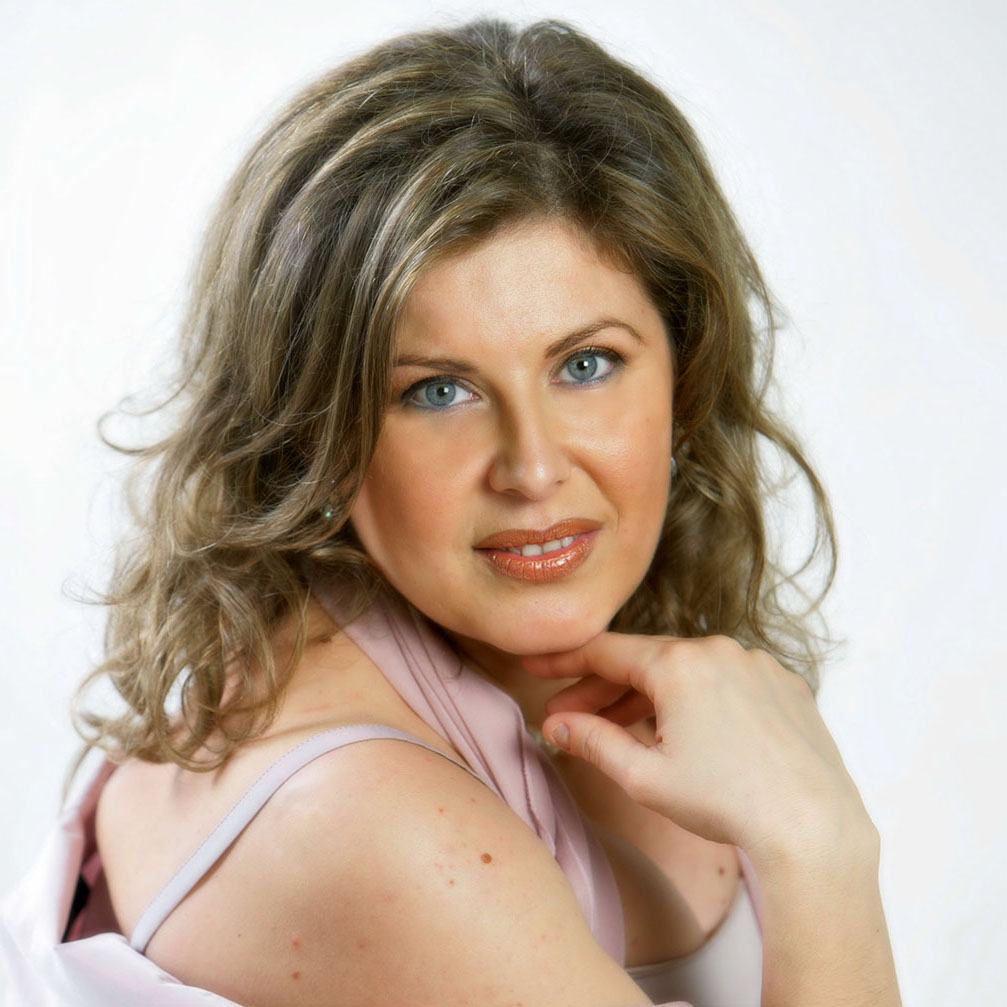 Chiara
Chiara was born in Tuscany and started to study as flautist when she was a child, graduating at Istituto Musicale "P. Mascagni" of Livorno. In parallel to the intensive activities instrumentalist she approached the knowledge and passion for the opera thus beginning its path opera singer with the mezzo-soprano Vera Magrini.
Read more
In 1999 she attained an honors diploma in singing, at the Musical Institute "P. Mascagni" in Livorno under the guidance of the baritone M° G. Polidori and P. Soroga.
She was a finalist and has won numerous singing competitions and scholarships including the Academy of High Specialization for Opera Singers Foundation Puccini Festival in Torre del Lago where she studied with the sopranos Magda Olivero and Raina Kabaivanska and Opera Singing and the Academy of Specialization for Opera Singers organized by the Teatro del Maggio Musicale Fiorentino and the Accademia Musicale Chigiana in Siena.
She studied with Bruno Moretti, Bo Price, Bob Kettelsohn and Bruno Rigacci. She has performed in prestigious theaters and Foundations, in Italy and abroad, including:
the Teatro Comunale in Florence, the Foundation Puccini Festival in Torre del Lago (Lu), the Teatro Goldoni in Livorno, Teatro alla Pergola in Florence, the Teatro Comunale in Bologna, the Teatro Verdi in Florence, the Teatro Rinnovati of Siena, Theatre Rendano of Cosenza, the Teatro Comunale di Modena Pavarotti, Politeama Theatre e Teatro San Carlo in Naples, the Teatro del Giglio in Lucca, the Fondazione Pergolesi Spontini of Jesi, the Summer Arena of the Boboli Gardens (Fi), the Sforzesco Castle in Milan the Theatre of Mullheim (Switzerland), the Roman Theatre Sharm el Sheik (Egypt), etc.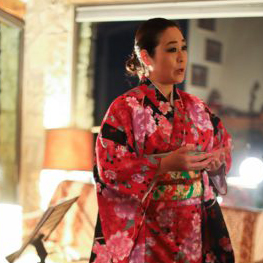 Hiroko
Hiroko was born in Hokkaido in Japan, she began to study piano at the age of four and singing at eighteen years old. She graduated in 2001 with excellent grades at the Otani University of Sapporo (Japan), where she was the secretary until 2008.
Read more
That same year, she moved to Italy. Hiroko made her debut in Italy with Italian Opera Florence ("Rami musicali" association)
She debuted as Giovanna in "Rigoletto" by G. Verdi in 2011, as Kate in "Madama Butterfly" by G. Puccini in 2012, as Violetta in "La Traviata" by G. Verdi in 2012, as the Paggio in "Rigoletto" di G. Verdi in 2016.
Dream debuted in Kitami International Art Festival 2017 (Japan).
She sang as part of the choir in "La Traviata" by G. Verdi in 2017 and in 2018, she formed the musical unit MuGica and expanded her activity in Japan.
Hiroko's repertoire ranges from the works of Mozart, Rossini, Puccini, and Verdi.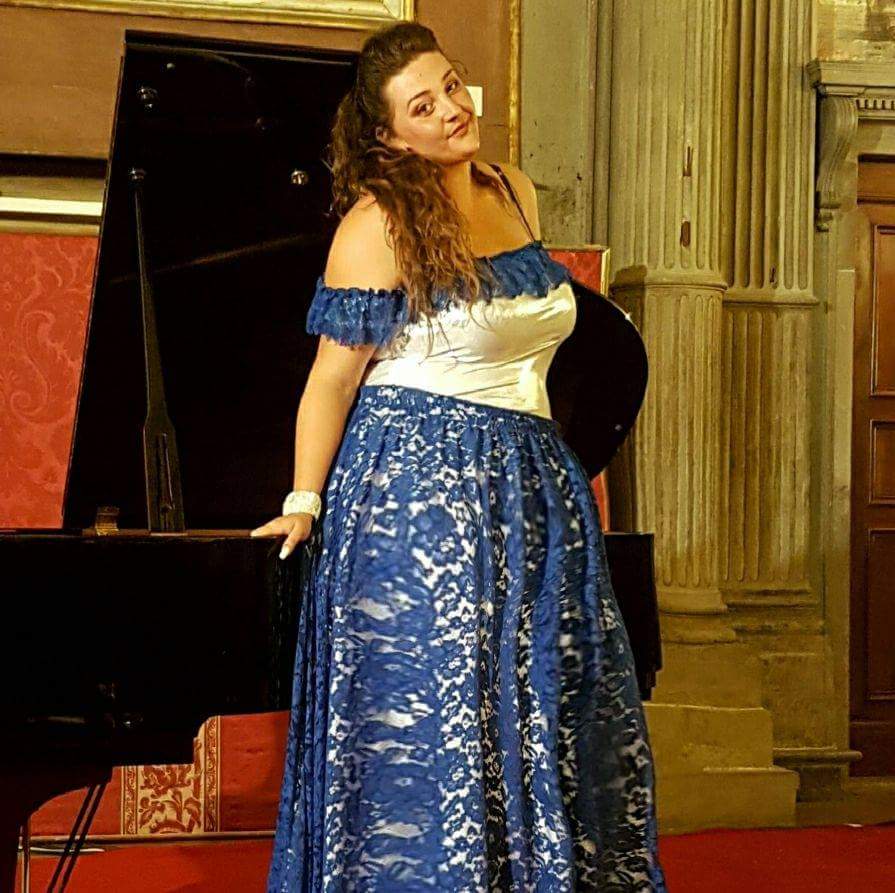 Veronica
Veronica was born in Empoli. She began to study singing with soprano Cristina Pagliai, immediately after she entered the "L. Cherubini" music conservatory in Florence, where she graduated in singing in the class of Benedetta Pecchioli.
Read more
With the "Città di Firenze" choir she sang at the Teatro della Pergola, at the Teatro Comunale, at the Auditorium of Santo Stefano in Ponte Vecchio, and Villa Bardini.
In 2011, with the G.Puccini Conservatory of Music of La Spezia, she sang as a soloist the "Choral Fantasy" of Beethoven at the National Auditorium of Bayreuth in Germany. In 2012 she sang at the Turin Theater "Il Lingotto", at the Naval Academy of Livorno, the Orsini Fortress of Grosseto, Villa Favard in Florence, at the Florentine Music Center, Naples Municipal Theater, Naples Cathedral, with a wide repertoire that ranges from "Requiem" "," Così fan tutte "," Il ratto del serraglio "," Don Giovanni "" Cronung Messe "by WAMozart," Il Messia "by Handel," Stabat Mater "by G. Rossini" Requiem "by G. Verdi and "Messa di Gloria" by G.Puccini. Also in 2012 she joined the OperaFestival staff of Florence as a chorister, staging "Aida" by G. Verdi and "Carmina Burana" by C. Orff, at the Abbey of S.Galgano and the military nautical academy of La Spezia.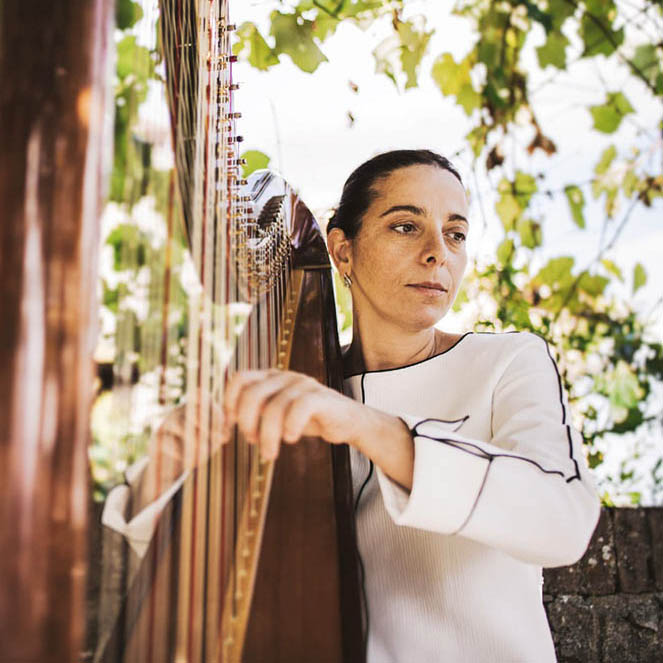 Sara
Sara graduated in harp in 1992 at the "L. Cherubini di Firenze" Conservatory under the guidance of Professor E. Rossi. In '92 she won a scholarship at the School of High Musical Improvement of Saluzzo.
Read more
Very young, she began her concert activity both as a soloist and in chamber music orchestras, collaborating with the first parts of the most important Italian and foreign orchestras. She performed in duo with D. Clevenger, first horn of the Chicago Simphony Orchestra;
with M. Marasco, first flute of the Tuscan Regional Orchestra and internationally renowned soloist; with P. L. Horvat, shoulder of the Orchestra del Maggio Musicale Fiorentino of Florence; with L. Benucci, first horn of the Orchestra del Maggio Musicale Fiorentino; with F. Meloni, first clarinet of the Teatro alla Scala Orchestra; with A. Oliva, first flute of the Santa Cecilia Orchestra; with A. Dell'Ira, first trumpet of the Maggio Musicale Fiorentino Orchestra.
She attended advanced courses with J. Liber, the first harp of the Israel Philarmonic Orchestra, with G. Albisetti soloist and with C. Antonelli soloist.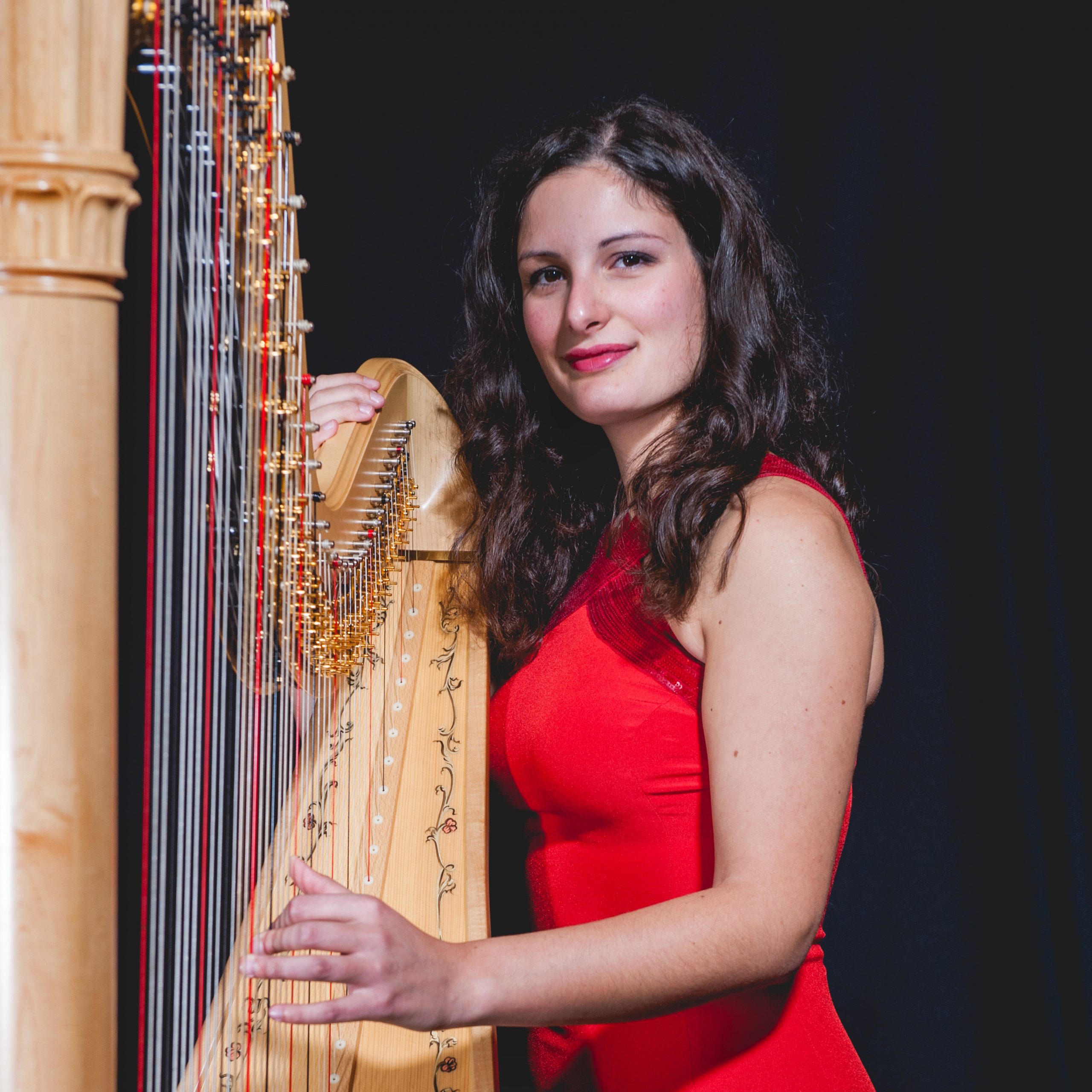 Elena Maria Gaia
Elena Maria Gaia Castini was born in 1994 in Florence, she started playing the harp at 5 years old with Antonella Mantovani. In 2001, when she was seven years old, she won the first prize at the competition "Giovani arpisti" in Lastra a Signa (FI).
Read more
In 2002 she started studying harp at the conservatory of Florence under the guidance of Professor Patrizia Pinto. She graduated in 2012 with full marks and honors.
In 2018 she got a Master's degree in harp at conservatory of Parma, where she studied with Emanuela Degli Esposti, Laura Papeschi e Gabriella Dall'Olio. She attended advanced courses with Patrizia Pinto, Emanuela Degli Esposti, Marcella Carboni, Laura Papeschi e Jeuan Jones. Very young, she began her concert activity both as a soloist and in chamber music orchestras, like Trio Phoenix with Camilla Insom, violist and Simona Miniati, flutist.
She works with many orchestras in Tuscany, Orchestra Filharmonie, Orchestra del Carmine, Orchestra Nuova Europa, Orchestra Sinfonica Città di Grosseto and Orchestra Filarmonica di Lucca. With Orchestra Filarmonica di Lucca she preformed for two times in the Golden Hall of Musikverein in Wien. She won many important prizes at national and international competitions like "Firenze lirica", "Riviera della Versilia", "Rovere d'oro", "Marcel Tournier". This year she is the second harp in the Orchestra Giovanile Italiana.